by Nolan Bianchi
The Motor City Open
Bloomfield Hills, Michigan – A half-decade ago, Peruvian Diego Elias and New Zealander Paul Coll didn't have weekends like this.
Fresh on the PSA tour, the good friends and 2022 Motor City Open Presented by Sturbridge Capital semi-finalists would often lose early. In a tour where neither had many countrymen to hang with, they hit it off. Years later, Elias has been to Coll's country and vice versa. The two train together and are proud to call each other good friends.
But when the door closes behind them inside the Birmingham Athletic Club's Court 3 for Saturday's semi-final, there will be no friends — only competitors.
"It's always a great match. He's one of my closest friends on tour," said Elias, World #6 and the MCO's three-seed. "I think it's going to be a good one here."
A meeting in this year's Motor City Open feels particularly special. Elias is the reigning champion, and Coll's appearance in the semi-final comes before his presumptive World # 1 spot in the next PSA Tour rankings.
"Diego seems to like playing on this court," said Coll who advanced to the semis with a win over World #17 Eain Yow Ng. "He's made the final a couple times and is the defending champion, so it's gonna' be tough. But I'm looking forward to it."
Coll's 11-2, 11-6, 11-5 win over Ng was devastating. He and the Malaysian frequently engaged in long points, with Coll coming out as the winner over and over again.
"It's tough if you're not winning those points," Coll said. "I think I went up 6-1 in the first set and they were all pretty long points. So that's hard for him to get any momentum on that. … which is something I pride my game on. I really like to win those points."
He'll hope to carry that strategy into Saturday. Elias knows what he's up against.
"The couple of times I've beaten him, it's always been two-hour matches," Elias said. "I know that if I want to beat him, I'll have to be in there a long time."
The dessert course for Saturday's semi-final doubleheader also features a pair of familiar foes.  World # 9 Fares Dessouky of Egypt faces off against fellow countryman, World #4 and two-seed Tarek Momen at 6 PM.
Momen dropped the first game of his quarterfinals match against Egyptian Mazen Hesham on Friday night before storming back to win the final three games and advance with a 3-11, 11-8, 11-9, 11-3 win.
"I wasn't sharp enough at the beginning," Momen said. "I was a bit loose and wasn't focusing on building rallies. Mazen's very good at rattling off points very quickly. Toward the end of that game, I tried to just play a few rallies to get myself into rhythm and then get the momentum going in the second."
Dessouky, meanwhile, had a much different match. He dismantled former MCO champion Marwan ElShorbagy in the first game and didn't give him any rope in the final two, winning 11-2, 11-7, 12-10.
Like Coll and Elias, Dessouky and Momen will have a lot of prior knowledge of their opponent before stepping into the court.
"I know him very well, obviously. We've trained a lot together. We played a lot together, so it's going to be another tough one," Momen said. "He's had a long break because he was recovering from an injury. So he's back again at his best form and I'm looking forward to it."
Friday's results
(1) Paul Coll (New Zealand) def. Eain Yow Ng, 11-2, 11-6, 11-5
(3) Diego Elias (Peru) def. Karim Abdel Gawad, 11-7, 11-4, 11-4
(5) Fares Dessouky (Egypt) def. (4) Marwan ElShorbagy (Egypt), 11-2, 11-7, 12-10
(2) Tarek Momen (Egypt) def. Mazen Hesham, 3-11, 11-8, 11-9, 11-3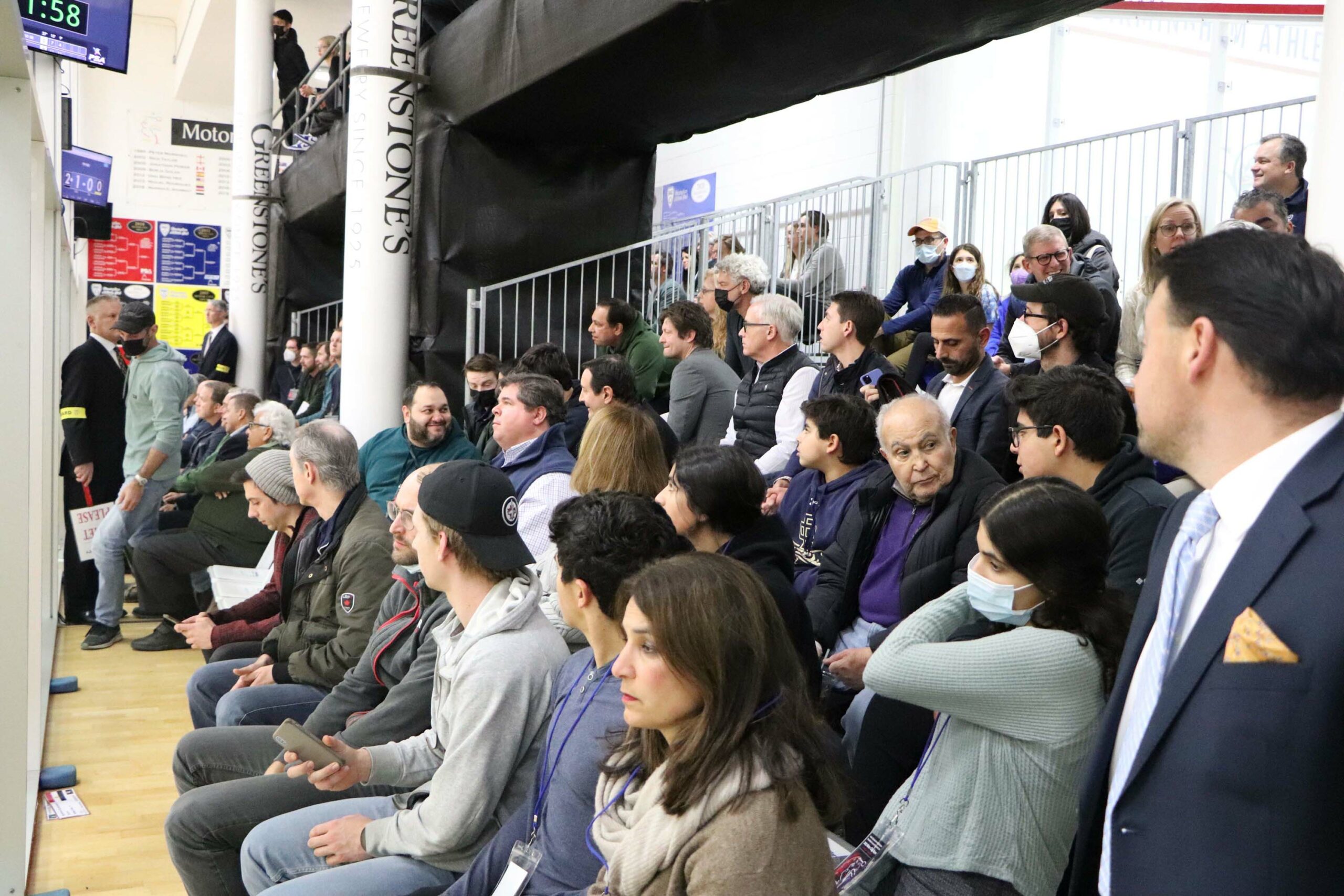 MCO schedule
(1) Paul Coll (New Zealand) vs. (3) Diego Elias (Peru), 5 p.m., Court 3
(2) Tarek Momen (Egypt) vs. (5) Fares Dessouky (Egypt), 6 p.m., Court 3